Ophthalmogen Advanced Eyecare Gel
To relieve ocular symptoms caused by the eyelids
Ophthalmogen is an ophthalmologically studied eyelids & eyelashes gel for the symptomatic and etiopathological treatment of chronic inflammatory diseases such as blepharitis and dry eyes, often caused by the presence of Demodex mites and bacteria on the eyelids, eyelashes and eyebrows.
Ophthalmogen Gel is designed to be used on the eyelids skin.
EYELIDS & OCULAR SURFACE DISEASES
Inflammation on the eyelids & eyelashes known as blepharitis often causes ocular irritation with symptoms such as photosensitivity, foreign body sensation, tearing, discharge, burning, itchy, dry eyes, swollen eyelids, tired eyes and blurry vision.
Demodex Folliculorum Demodex Brevis mites and bacteria are the most common etiopathogenic reasons for the prevalence of chronic inflammatory diseases.
Uncontrolled Demodex infestation known as Demodicosis and bacterial overgrowth on the eyelids and eyelashes have been implicated in several chronic inflammatory ocular disease including blepharitis, dry eyes, meibomian gland dysfunction (MGD), Chalazion, blepharo-conjunctivitis, madarosis (weak and falling eyelashes and eyebrow hair).
Ophthalmogen eyelid & eyelashes advanced eyecare gel formula has a dual therapeutic effect, acting simultaneously on the symptoms and probable causes.
- 
Ophthalmogen Gel
 indicated for use in all inflammations of the eyelids & eyelashes.
Tea Tree Oil (biologically certified) : has strong anti-Demodex, anti-inflammatory, anti-bacterial and anti-viral properties that contribute in the reduction and control of Demodex and bacterial pathogenic population on the eyelids.
* Hippophae rhamnoides oil (Sea buckthorn oil): is rich in essential linoleic and a-linoleic fatty acids which are the precursors for eicosanoids, biologically active lipid mediators regulating inflammation that have shown to have beneficial effects in dry eye disease.
Hyaluronic Acid: is a basic polysaccharide naturally found in the body that retains a thousand times its weight in water, contributing in the lubrication, rejuvenation and reinstatement of the health and vibrancy of the delicate eyelids skin.
Panthenol: is a classic skin protectant that improves skin hydration, elasticity and smoothness. Panthenol promotes wound healing and can be applies in skin irritations such as eczema.
Vitamin E: is a fat soluble essential nutrient with strong antioxidant properties that combat free radicals produced in the eyes from the metabolism of food and toxins in the environment.
Glycerin: Glycerin is a disinfecting, lubricating, moisturizing ingredient. Its main properties are promoting the growth of epithelial cells and reducing the harmful effects of high osmolality on the ocular surface.
Lactic acid: is a beneficial alpha hydroxy acid used to treat hyperpigmentation, age spots and other factors that contribute to a dull and uneven ocular skin complexion. 
Geothermal water: contains a high level of minerals with toning, refreshing and soothing effects that strengthen the skin barrier.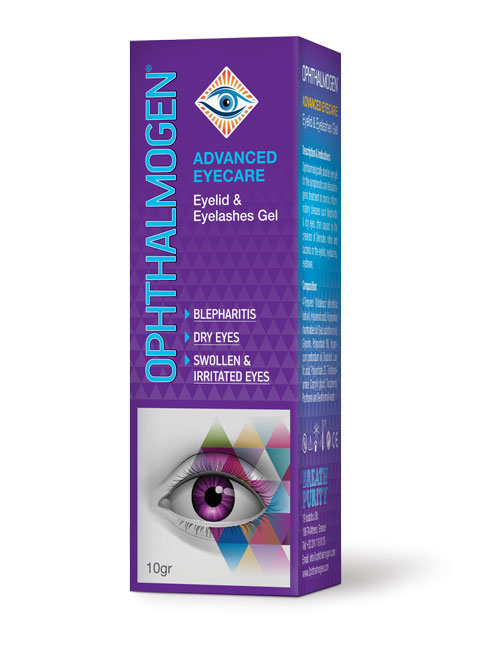 10gr GEL for the Eyelids & Eyelashes 
Medical device with 
CE mark
RECOMMENDED BY OPHTHALMISTS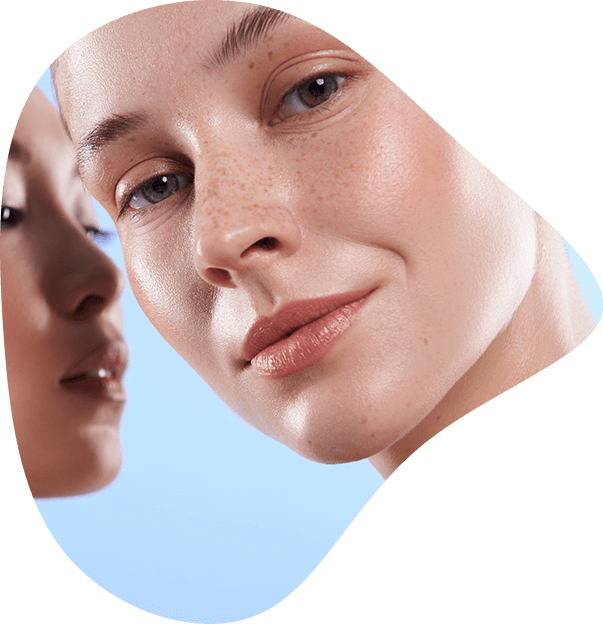 Anti-inflammatory
Anti-bacterial
Anti-demodex
Anti-viral
Moisturizing, regenerative, soothing 
TREATMENT and PREVENTION OF EYE DISEASES
The eyelids are a thin fold of skin that covers and protects the eyes.
– It is the thinnest skin on the entire body
– Contribute to the distribution of tears on the ocular surface
– Contribute to the drainage of tears
RECOMMENDED BY OPHTHALMOLOGISTS
up to 50% of the world's population suffers from some form of dry eye
50% of dry eye patients suffer from anterior blepharitis
65% of patients with blepharitis is due to the Demodex parasite
70% of dry eye cases are due to dysfunctional meibomian glands of the eyelids
84% over the age of 60 suffer from the Demodex parasite
up to 85% of bacterial infections are due to bacterial biofilm
91% of the patients with chalazion is due to Demodex infestation
100% of the people over 70 years suffers from the Demodex parasite